Onegin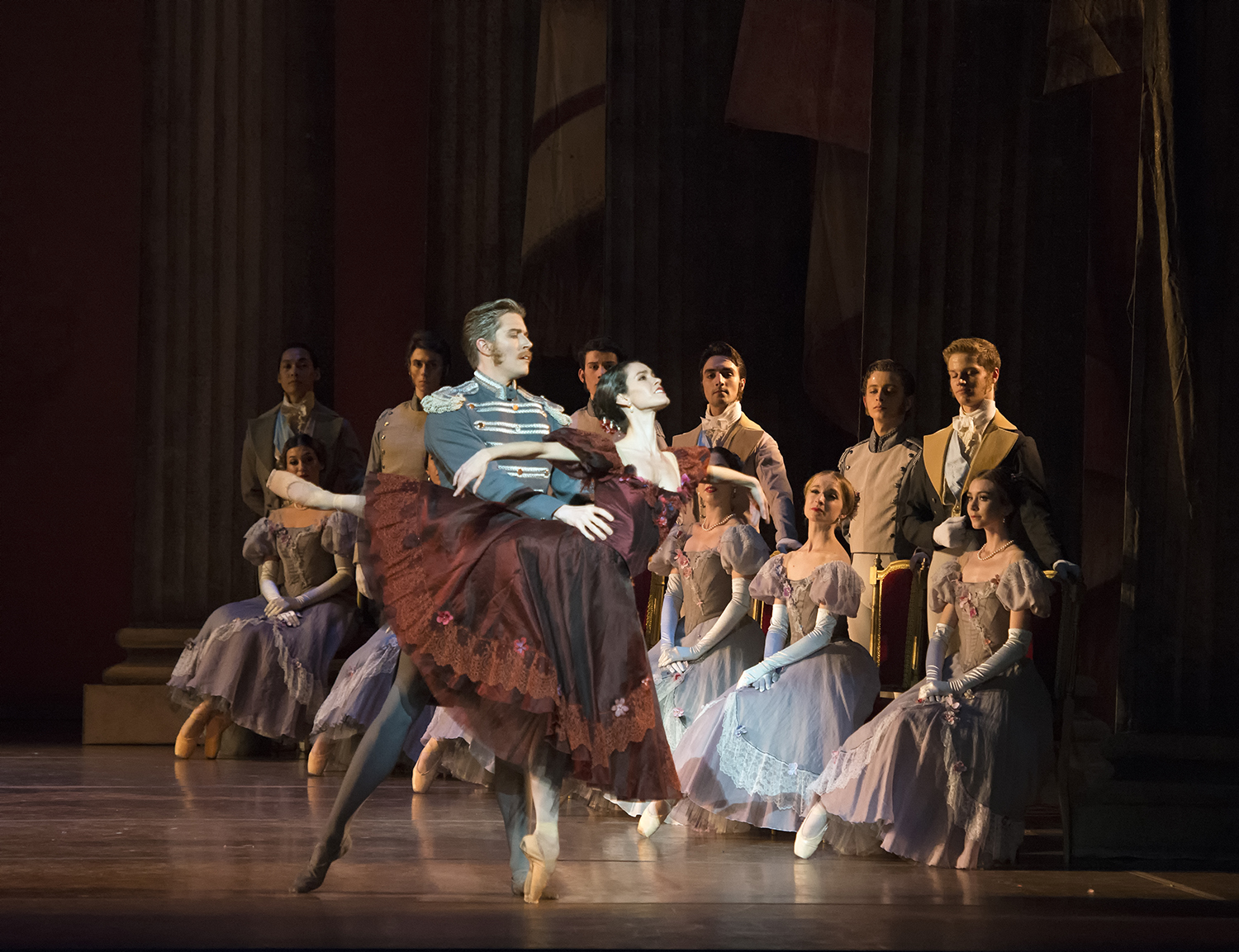 Last night Emily and I enjoyed opening night for The Boston Ballet's season with a performance of Onegin.
We were invited as press and given two free tickets to attend the show.
Ballet is an art form that I never fully appreciated until we began to attend performances on a semi-regular basis. With every performance I see, my appreciation of it grows.
Onegin is based on Alexander Pushkin's narrative poem telling the story of unrequited love in the high society of Russia.
First performed in America by the Boston Ballet in 1994, it has quickly become a favorite of audiences and dancers, everywhere.
What I've learned to appreciate most about ballet is that an emotional story can be told through only dance and music. That is not an easy task to do and last night it was a powerful moment to feel the emotions pouring forth from the dancers on stage.
This darkly emotional performance is easily the best I have ever seen and honestly makes me want to see more ballet.
It is full of themes that anyone can relate to. The first pings of young love and then being pushed away by the object of your affection. Making decisions that you regret for the rest of your life and when hope shines in the direction of redemption only to never arrive.
Onegin is running until only March 6th, so buy tickets now if you want to catch this bit of beauty.
Of course, The Boston Ballet has a full season this year including Kaleidoscope, Swan Lake and Mirrors.
Thank you to The Boston Ballet for providing me with these photos beautiful photos taken by Gene Schiavone and inviting us to the show.
These Daddy & Daughter Dates are always special experiences for Emily and I.